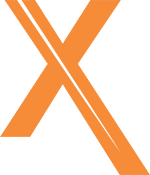 When The Diagnosis is Psoriasis, Vitiligo, or Atopic Dermatitis,
The Treatment is Clear. XTRAC Clear.
PATIENT REBATE
Join over 500,000 people who have chosen the #1 prescribed targeted therapy for psoriasis by dermatologists and start now to live clear. XTRAC CLEAR.
MORE INFO
RECEIVE YOUR REBATE COUPON
FILL OUT THE FORM BELOW TO RECEIVE
YOUR REBATE COUPON
Sign up to get your rebate amount up to $50 per treatment, when you are treated with XTRAC a minimum of 8 times in 42 days or less.
CONVENIENT AND EFFECTIVE

Unlike conventional light therapies, the XTRAC excimer laser delivers a highly targeted therapeutic beam of UVB light to areas of the skin affected by psoriasis, vitiligo and atopic dermatitis without harming the surrounding skin so you can LIVE CLEAR. LIVE FREE.
*Individual results may vary. Talk to your doctor about a treatment protocol that is right for you.